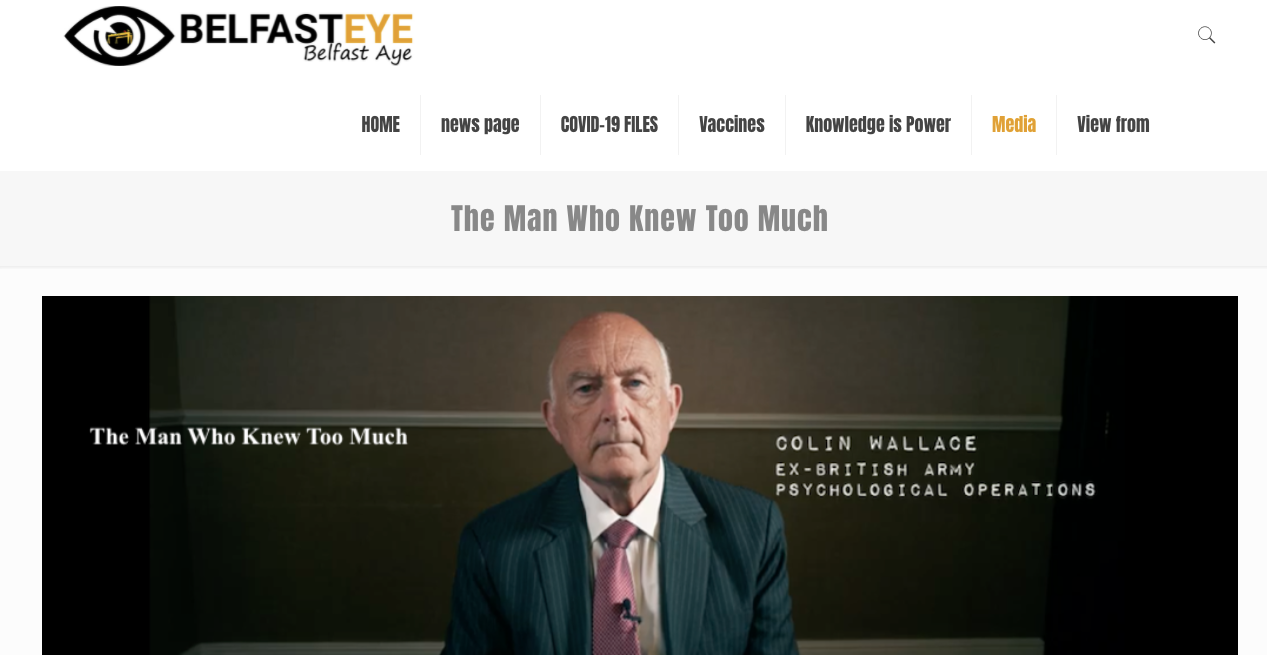 The Man Who Knew Too Much
May 23, 2021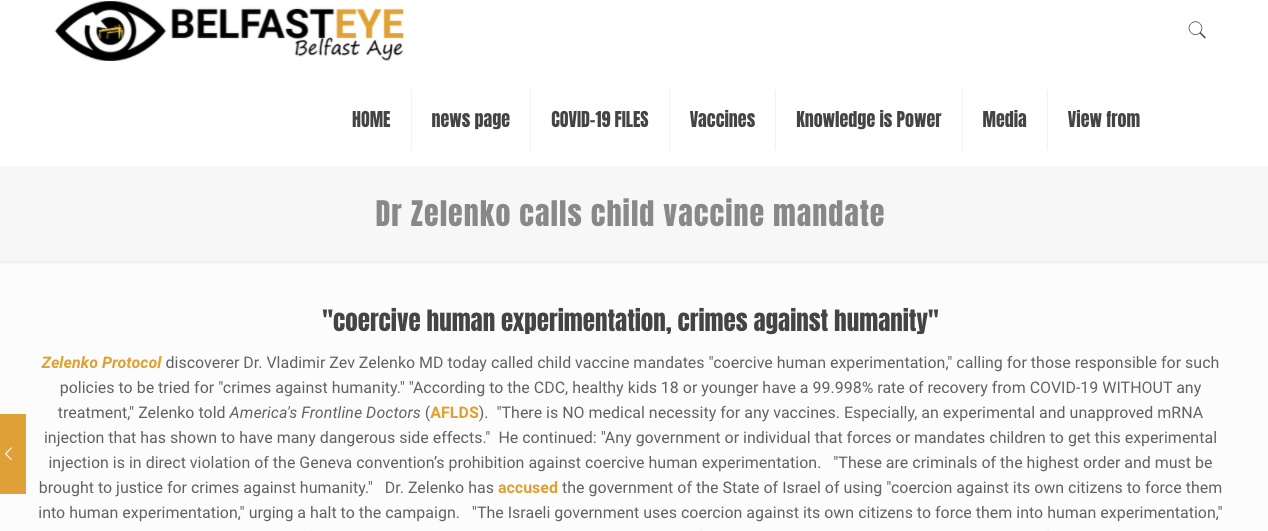 Dr Zelenko calls child vaccine mandate
May 27, 2021
The video also asks: Have these experimental COVID vaccines been rigorously tested for safety? The answer is no. According to the video:
No studies were done to see how the injection reacts with other drugs you might be taking.
No toxicity studies were done on a single dose.
No toxicokinetic studies have been done with the vaccine to see what happens to these chemicals once they are in your body.
No genotoxicity studies were done to see what happens to your DNA.
No carcinogenicity studies were performed to determine if the substances in the vaccine cause cancer.
No studies were done on how the vaccine affects prenatal and postnatal development in moms or newborns.
No studies were done to find out what happens when couples get the injection and any subsequent children they may have who will also receive the shot.
Is the video correct? Here are the sources.
We encourage you to check them for yourself.
According to the FDA, their list of "possible adverse event outcomes" includes:
FDA Safety Surveillance of COVID-19 Vaccines:
DRAFT Working list of possible adverse event outcomes ***Subject to change***
Guillain-Barré syndrome
Acute disseminated encephalomyelitis
Transverse myelitis
Encephalitis / myelitis / encephalomyelitis / meningoencephalitis / meningitis / encepholapathy
Convulsions / seizures
Stroke
Narcolepsy and cataplexy
Anaphylaxis
Acute myocardial infarction
Myocarditis / pericarditis
Autoimmune disease
Deaths
Pregnancy and birth outcomes
Other acute demyelinating diseases
Non-anaphylactic allergic reactions
Thrombocytopenia
Disseminated intravascular coagulation
Venous thromboembolism
Arthritis and arthralgia/joint pain
Kawasaki disease
Multi-system Inflammatory Syndrome in Children
Vaccine enhanced disease
Source:
Deaths and injuries from these injections are already being reported:

VAERS
The Covid-19 vaccine makers have total indemnification from any liability as a result of the injuries or deaths caused by their respective vaccines.
---
Is the COVID vaccine safe? Has it been thoroughly tested? What are the long-term side effects? Is it even effective?
According to this video, "COVID Vaccine Secrets," the government, the media and even celebrities tell us we must all get the vaccine, that it's the only way to stay safe from COVID-19.