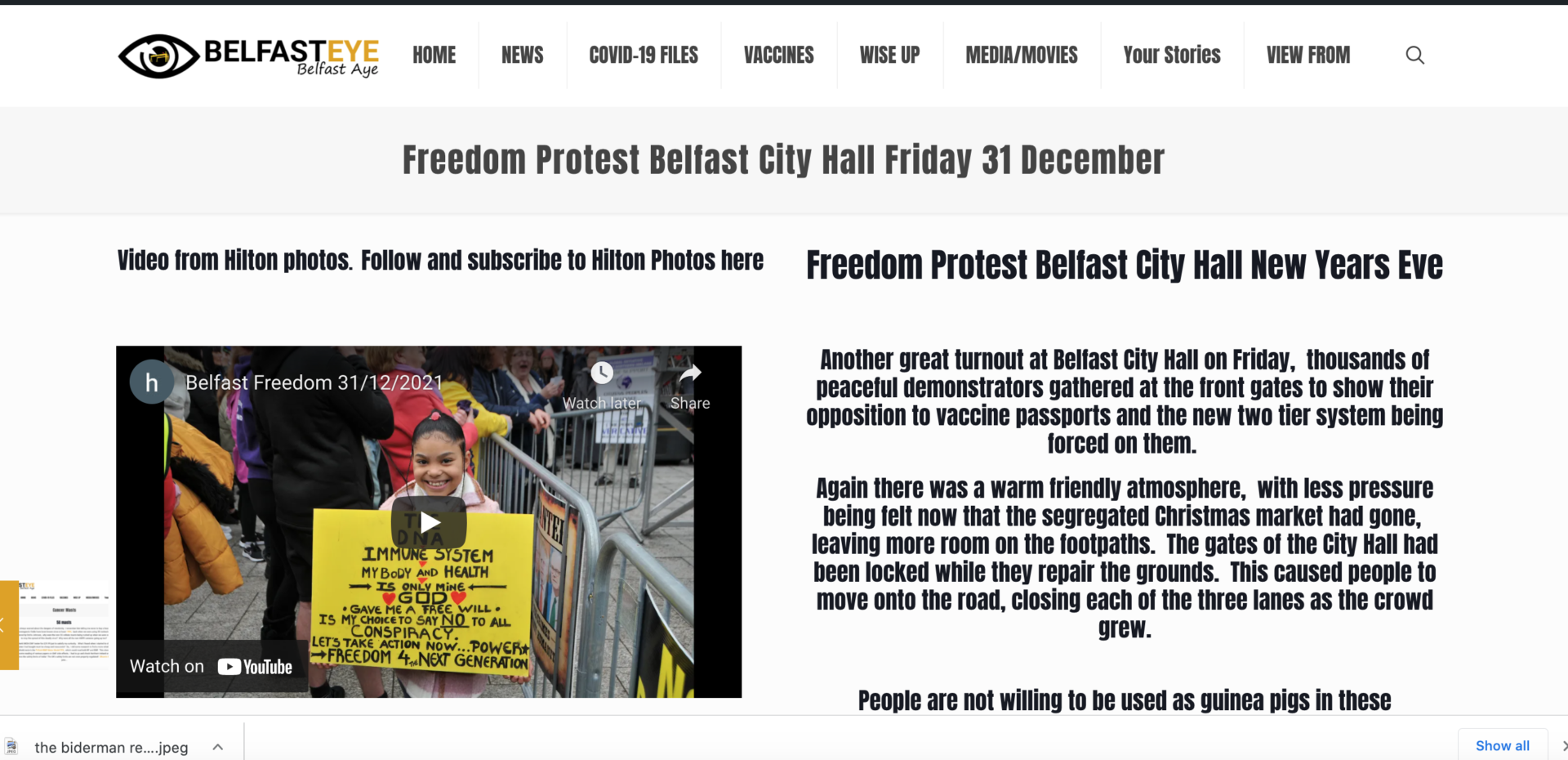 Belfast Freedom Protest Friday 31 December
January 3, 2022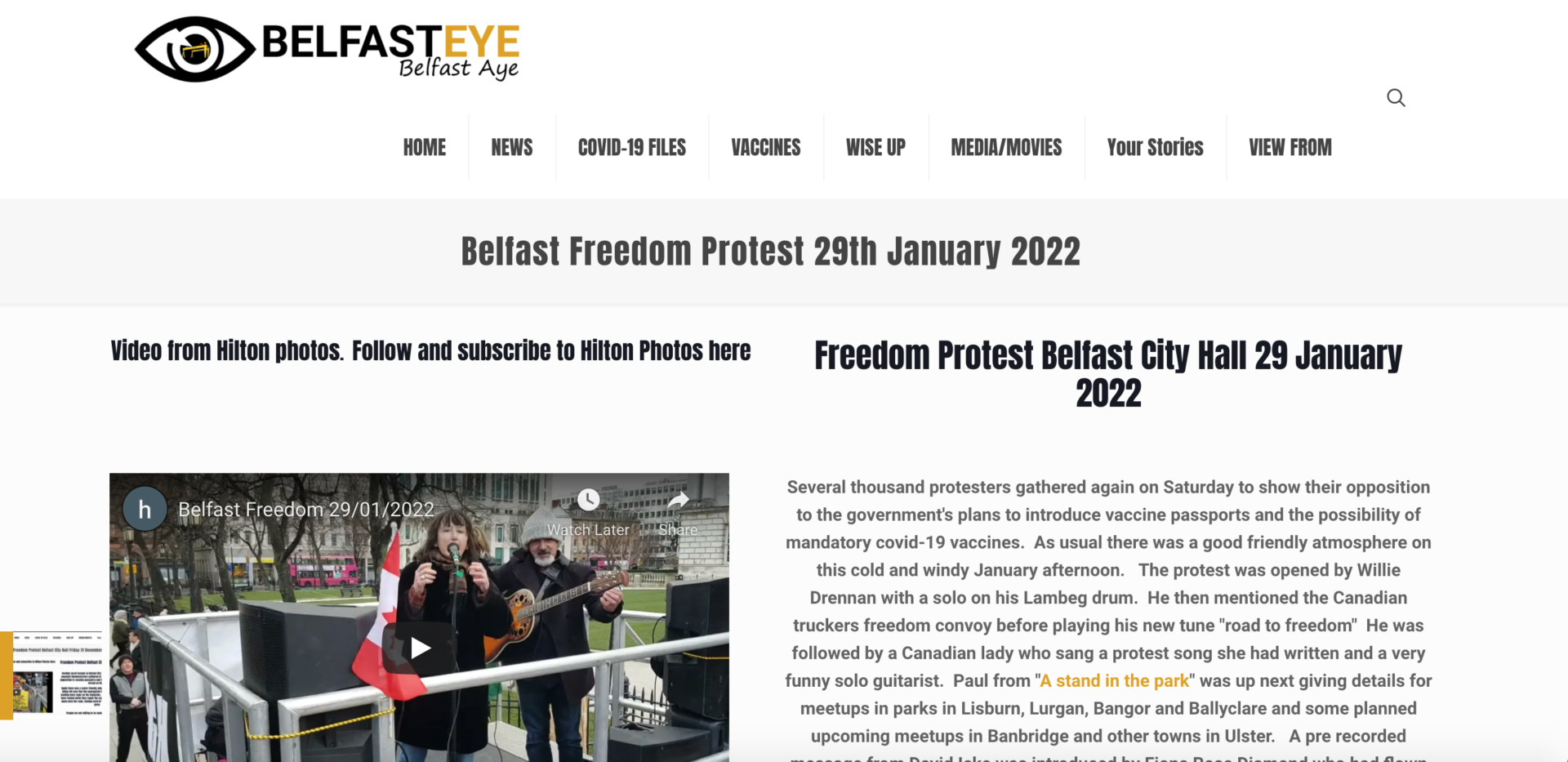 Belfast Freedom Protest 29th January 2022
February 1, 2022
Freedom Protest Belfast City Hall 15th January 2022
A cold, wet and windy afternoon has not put people off this Saturday,  a crowd of 3000-4000 peaceful protesters turned up to show their not willing to bow to the governments coercion and psychological bullying.
Lambeg drummer Willies Drennan opens the show with a poem and a display of his drumming skills.  Then freeman paul gave a speech and gave details of the stand in the park groups.   He was followed by Darren from Advocacy Rights Network.   Next up was Patrick Henningsen from 21stcenturywire.com  He gave a great speech.
Justin Zalewski, author of thriving in a toxic world was on stage next.  Jonathan Weissman from alltherisks.com was followed by Graham Jennings, a distributor of the Light newspaper  Doris Craig came next and she was followed by Nichola O'Connor from DAWG suicide prevention.   Ryan from Bangor spoke last.
Someone mentioned walking around to Broadcast house to show the BBC how they felt about their coverage of the scamdemic.   A crowd of 500-600 protestors chanting "Shame Shame Shame" "Shame on you" "the BBC is the virus" "freedom over fear"
Strangely, there was no mention of this in the BBC news?
Special guest Patrick Henningsen from 21st Century wire makes a great speech at Belfast City Hall 15th January 2022