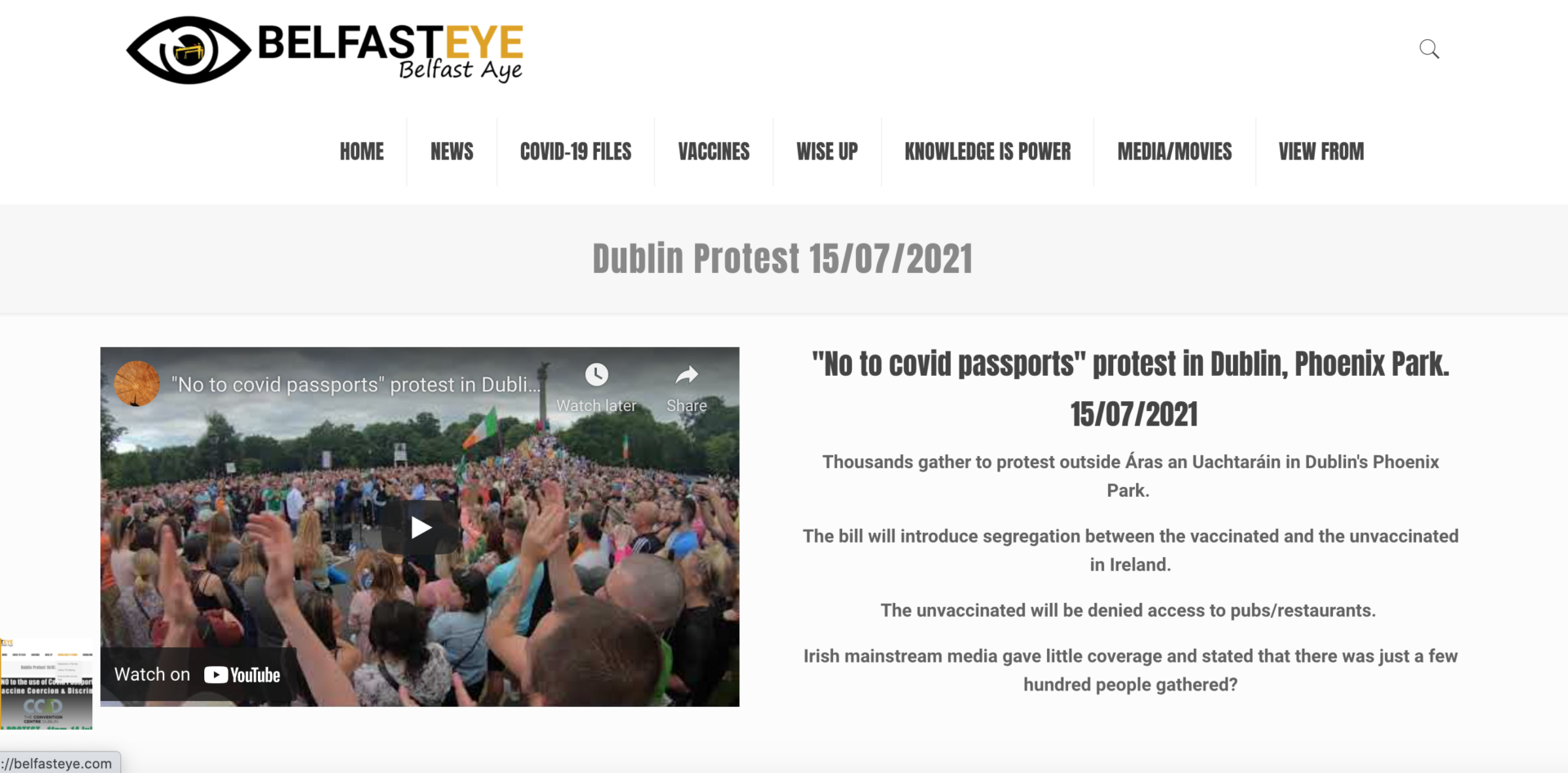 Dublin Protest 15/07/2021
July 21, 2021
Vaccine Passports Pre-Planned 2017
July 25, 2021
Belfast Freedom March 24th July 2021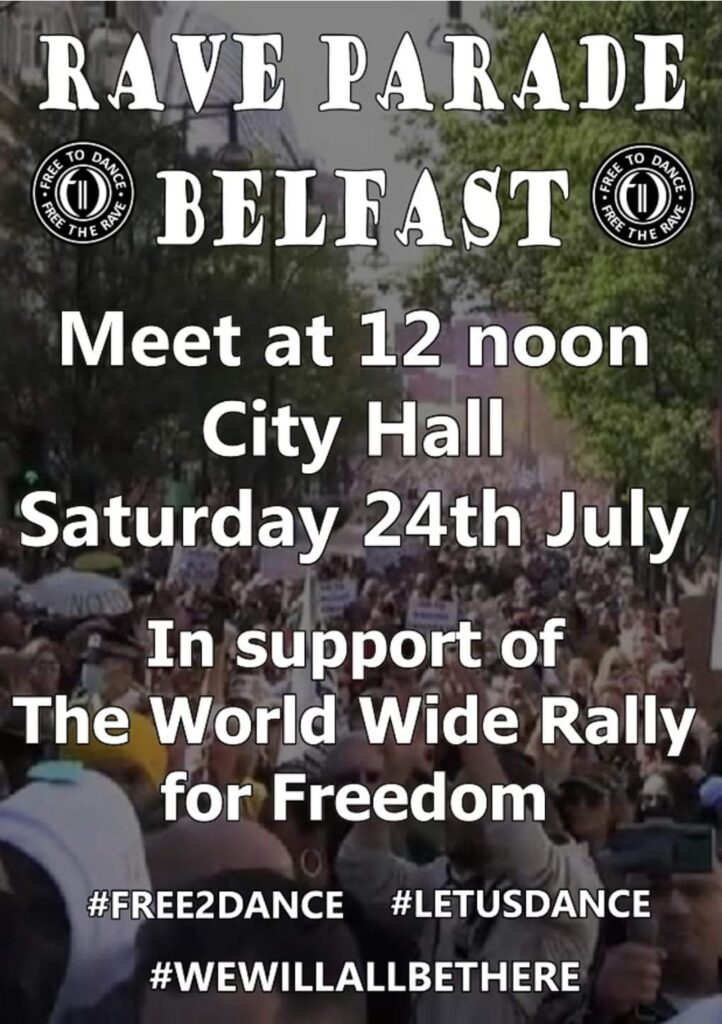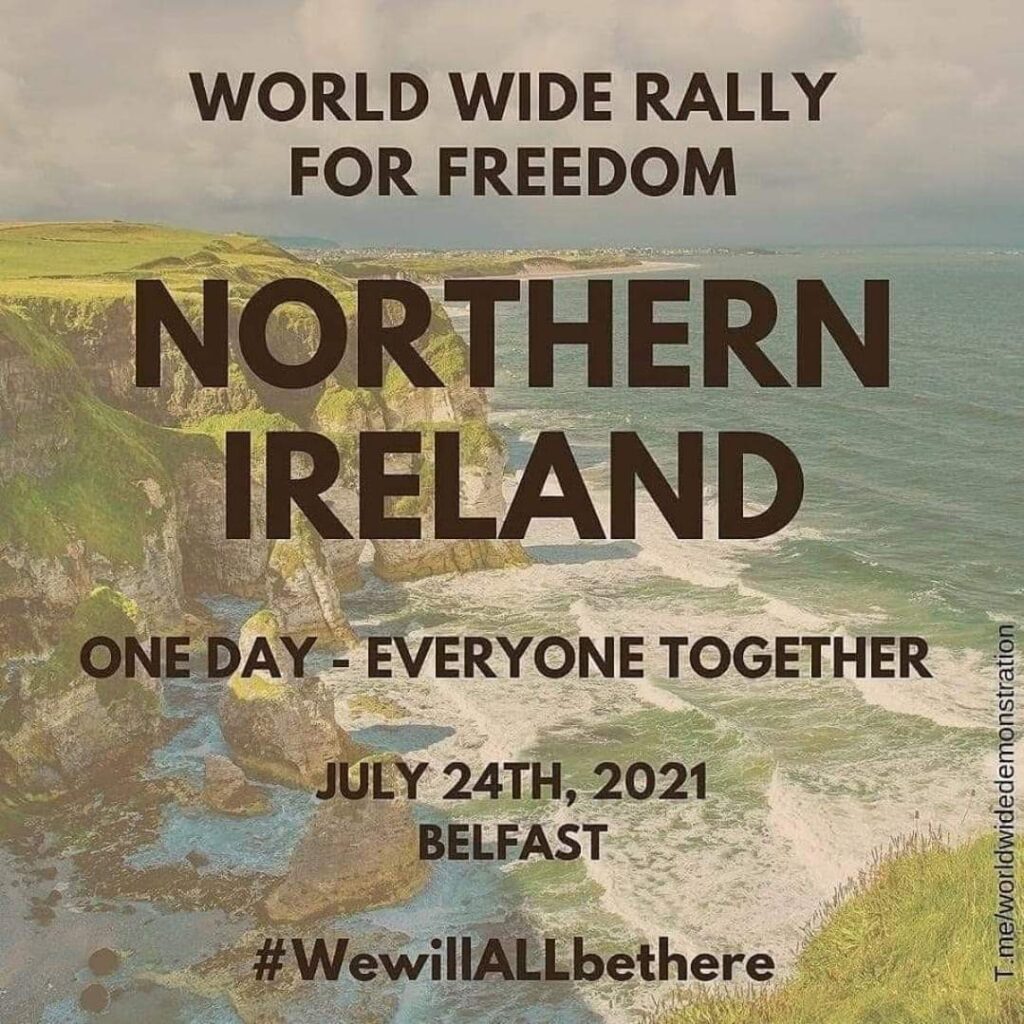 Protest against Mandatory Vaccines and Vaccine passports.
It's time to stand up Northern Ireland,  it's time to say No.
This is not about Catholic & Protestant, this is about right and wrong.
If we tolerate this,  our children will be next in line for this 'Experimental Gene Therapy"
Our constitutional Rights and freedoms have been taken away under the guise of a 'Pandemic" 
Freedom March this Saturday @12pm Belfast City Hall. Djs from 12 Live siobhan O'brien speech @ 1pm. march to botanic!!