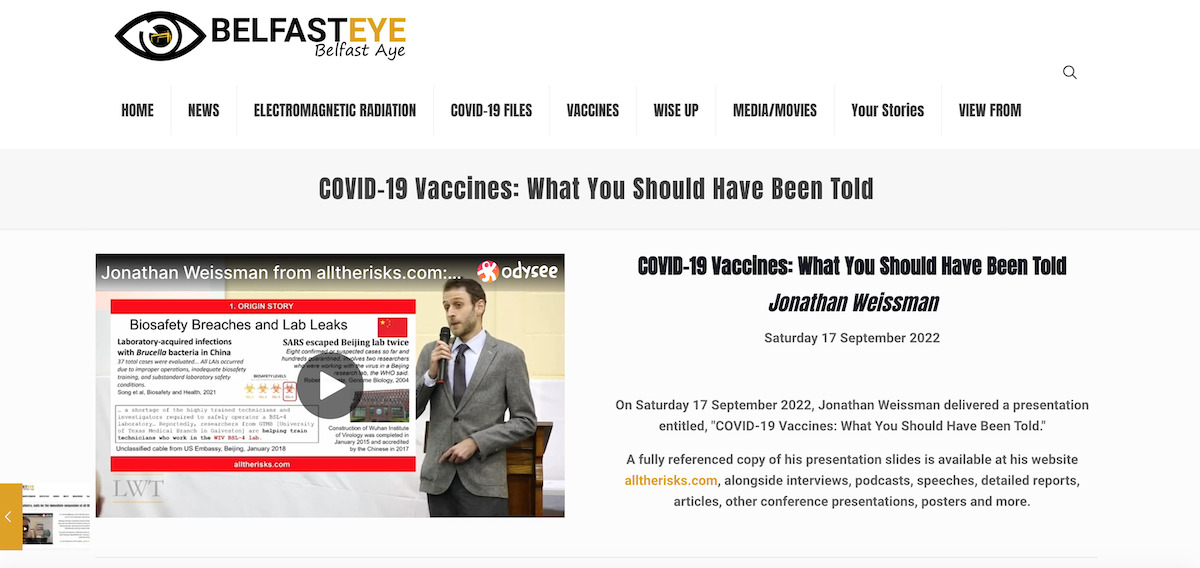 COVID-19 Vaccines: What You Should Have Been Told
October 1, 2022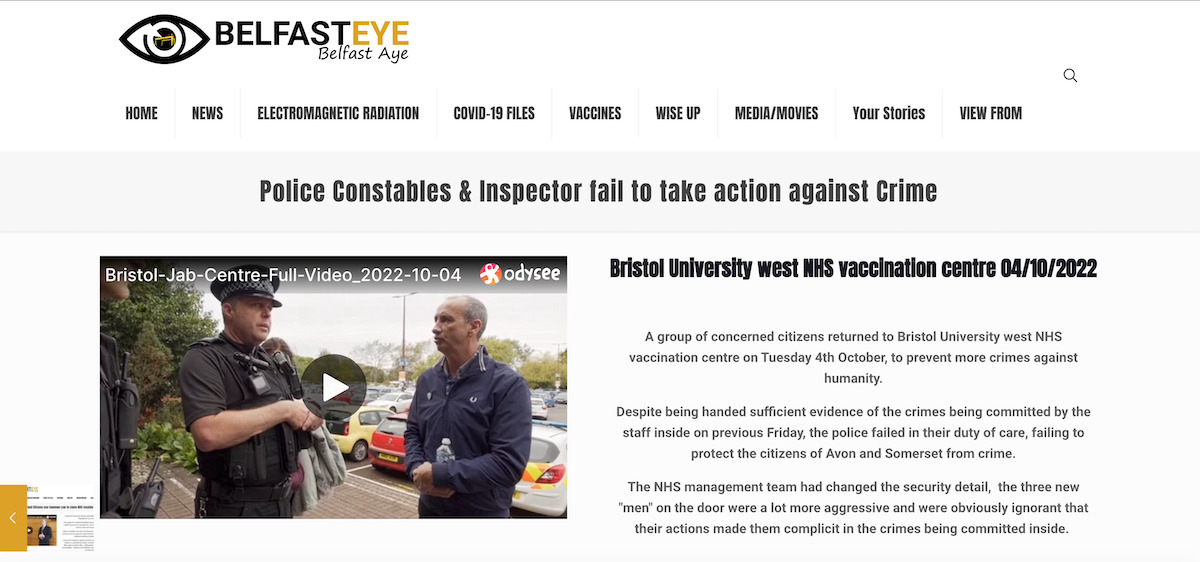 Police Constables & Inspector fail to take action against Crime
October 8, 2022
A group of concerned citizens peacefully closed a NHS vaccine centre on Saturday the 1st of October 2022. 
15 citizens peacefully entered Bristol University west NHS vaccination centre and asked to speak to the management.  They then requested that the vaccine centre be closed due to concerns of vaccine injuries.
Police constables from Avon and Somerset arrived and listened to the citizens concerns and were given the opportunity to look at the ample evidence that was being provided by ex policeman Mark Sexton.
Local police inspector Lippiatt arrived to assess the situation and engaged the citizens in a professional matter & listened to their allegations of crimes:  Misconduct in public office,  malfeasance in public office,  gross negligence manslaughter,  corporate manslaughter, manslaughter and conspiracy to commit all of the above.
This should be happening all around the country,  our government, media and police are ignoring the obvious and overwhelming amount of evidence of harm, injuries and deaths.  It's time for us, the citizens to use our own civil rights to prevent any more harm, especially our children.
Mark Sextons statement:
A special thank you to Brian Hill, he recorded everything. He spent hours and hours last night until 3am condensing the main police and interactions into 90 minutes from many hours of footage. A brilliant job.
Please have some respect for the 15 good men and women who were there to protect our children and our country from harm. To all of them, Martin, Steve F, Nate, Matt, Brian, Ava, Dora, Steve, Dale and all of his team from South Wales, thank you from the bottom of my heart. You all stood up yet again.
Public Announcement:
As a result of the NHS director at the Bristol university west of England vaccination centre, pausing all vaccines for three days, due to serious harms being caused, to evaluate the evidence submitted to the centre and to the police on the 1st of October 2022.
Every vaccine centre in Britain must also stop all vaccinations immediately to allow for the damning evidence of harm to be fully evaluated by the NHS, MHRA and the government.
The centre was closed with the full support of avon and Somerset police.
It is now of paramount importance to close all vaccine centres immediately until further notice. this is in the name of public safety.
Concerned Citizens use Common Law to close Avon and Somerset NHS vaccine centre by showing police the evidence of harms being ignored and censored by our Government and media